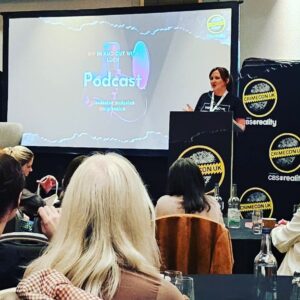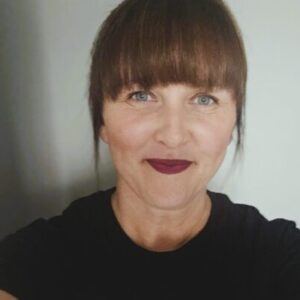 Domestic Abuse Support
ydom.co.uk (You Don't Own Me) offers support via my Blogs, Guest Blogs and Podcast to help break down the barriers and open up the discussion around domestic abuse.
Here, you'll find a "one-stop shop"  helping people find useful resources, support services and access to knowledge shared by professionals.
A sanctuary of support, understanding and empowerment In the face of 𝐃𝐨𝐦𝐞𝐬𝐭𝐢𝐜 𝐀𝐛𝐮𝐬𝐞.
This digital haven exists to shatter the silence. To ignite conversations that have long been stifled. To give hope to those who have suffered in the shadows.
Because domestic abuse creeps into the corners of too many lives. 
Meet Lucy, the creator of ydom.co.uk (You Don't Own Me)
Lucy is a Domestic Abuse Consultant, Specialising in Post-Separation Abuse. She works with various organisations to develop their knowledge and understanding of domestic abuse, the language and approach we should all be taking when talking about abuse, and how it impacts all of us directly or indirectly.
"Amidst all the anguish and despair, when a glimmer of hope is there, you feel like you can do anything, take on every battle. And then you do."  – Lucy Wade.
Lucy has witnessed the indomitable spirit of those impacted by domestic abuse. The flickering embers of resilience that refuse to be extinguished.
She has seen first-hand the struggles and triumphs of those seeking solace. It is with unwavering determination that she has created ydom.co.uk
You Don't Own Me's

mission goes beyond the individual. It extends to their

families, friends, employers and colleagues.
As you wander through the pages of ydom.co.uk  let the words ignite a fire of understanding, support and progression.
And together, we can rewrite the narrative where no voice goes unheard.
A beacon of support that extends far beyond the confines of physical walls. Within these digital corridors, you will find an abundance of

Knowledge –  Compassion –  Inspiration.
Domestic Abuse Awareness isn't about an image in a campaign for one month out of the year. It's so, so, much more than that.
It's about the thousands of images that make up a person's life. The images over the years from the good and the bad days. The Birthdays, Christmases, Christenings and every life event they experience. The days they felt like they'd turned a corner……to the days where they felt all hope was lost.
One single image can't possibly convey domestic abuse. Because it effects all of us in some way or other. Directly or indirectly. It's a collage of emotions and a rich tapestry which no ONE image could ever do justice.
Every piece of a victim and survivor's life at some point, comes together. And eventually we see the whole picture.